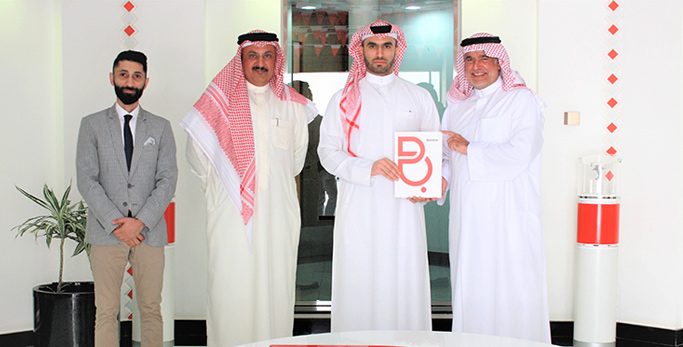 Batelco Annual Support for Bahrain Down's Syndrome Society
Donation Cheque Presentation

Batelco, one of the leading philanthropic organisations in the Kingdom of Bahrain, has presented a donation cheque to Bahrain Down's syndrome Society to support their ongoing programmes.
Batelco General Manager Cyber & Corporate Security Dr. Khalid Al Khalifa presented the cheque to
Bahrain Down's Syndrome Society President, Dr. Mohammed Al Mannai during a recent meeting at Batelco's Headquarters.
Batelco has been a supporter of the Bahrain Down's Syndrome Society for many years. The Society is among the organisations in Bahrain that receives annual support from Batelco.
Dr. Al Mannai extended his appreciation on behalf the Down's syndrome Society for Batelco's generousity which will provide much needed support to help in achieving the society's aims.