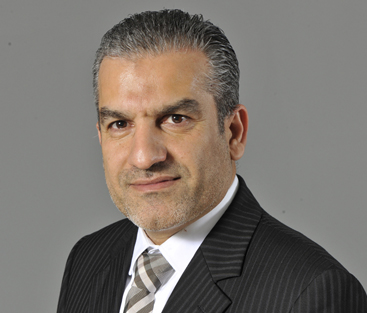 Batelco Launches 4G LTE Backup Solution
**Ensuring Business Continuity at Low Cost**
Batelco, the Kingdom's leading end-to-end telecom provider, is very pleased to announce the launch of a new option for Data backup solutions over its 4G LTE Network to support the requirements of its business customers; which compliments Batelco's wide range of backup options such as ISDN, DSL, MPLS. The 4G LTE backup solution will provide business customers with 4G LTE backup connectivity for Datacom services such as MPLS, Inet Dedicated and GMPLS (Global MPLS).
Advanced telecommunication products and services are key to ensuring that the Kingdom of Bahrain remains competitive in the region's business market and without a doubt Batelco's 4G network will be a significant benefit for all sectors including financial, health, education and sports.
Batelco's backup solution ensures business continuity in the rare case of a main link failure. Providing alternative methods for backup is the industry's best practice, enabling business customers to continue their operations should the need arise.
The backup service is provided via a 4G LTE router meaning it is quick and easy to install and  at a low cost. In the unusual case of degradation of the main copper or fiber link, the backup service will automatically come into operation, serving the organization's needs until the main connection is restored.
4G LTE provides the ultimate mobile experience with amazing download speeds. 4G (Fourth Generation) is a wireless technology that is designed to reduce the time it takes to transfer and receive data online. LTE (Long Term Evolution), which significantly boosts customer experience has tremendous potential thanks to speeds not previously available in the Kingdom of Bahrain, which ensures instant access without waiting, streaming without buffering , in addition to super fast download and upload speeds.
Batelco Enterprise General Manager Adel Daylami said that Batelco fully understands the needs of its business customers and proactively acts to fulfill them through providing customers with the most innovative products and services.
"Businesses, specifically the banking sector, today operate in a very competitive environment; it is therefore crucial for any business to be able to meet the needs of its clients 24/7 and Batelco is committed to helping their business customers meet their obligations," he said.
The launch of the 4G LTE Backup Solution contributes to Batelco's ongoing enhancements to its portfolio of business services.
Business customers can contact their dedicated Account Manager for or call 1788 1144 for more information. Additionally, customers may visit Batelco's business online section, www.batelco.com for details about Batelco offers, products & services.