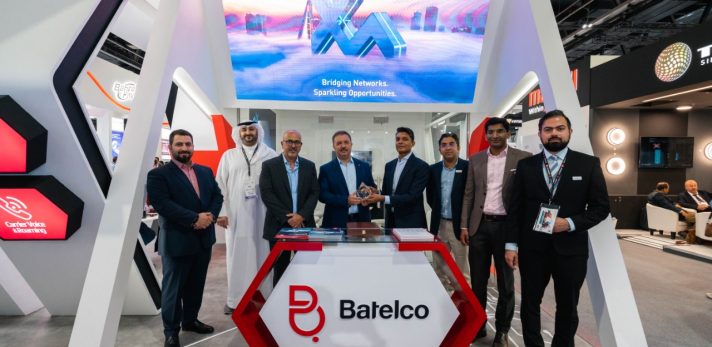 Batelco Awarded AVAYA 'Partner of the Year 2019' by Westcon at GITEX 2019
Batelco, the leading digital solutions provider in the Kingdom of Bahrain has been presented with the AVAYA 'Partner of the Year 2019' award by Weston group, a leading distributor of Avaya products, at GITEX 2019, which attracts major companies and visitors in the field of ICT from all over the world.
The award has been presented in recognition of Batelco's focussed efforts in delivering Avaya products and solutions to entities of all kinds. Further contributing to Batelco's achievement is the Company's highly experienced and certified implementation team supported by one of the biggest sales and solution design teams for Avaya products in the Kingdom. Westcon also presented Batelco with a certificate in recognition for it excellence in digital adoption for ICT Order Management Systems for the Year 2019.
Receiving the award on behalf of Batelco was Abderrahmane Mounir, GM Enterprise, Batelco who said, "We are proud to have been awarded the AVAYA Partner of the Year 2019 by Westcon Group. At Batelco, we value our longstanding relationship with Avaya and appreciate their efforts and commitment that ensures we can provide the latest Avaya technologies for our customers, empowering them to further boost their businesses. "
Westcon Group Managing Director MENA Steve Lockie said, "It is with great pleasure that we recognize Batelco once again as our highest performing partner of the year. This award is presented as a result of the exceptional efforts exerted by Batelco to deliver leading edge technology that meets the requirements of its business customers and supports their economic growth."
Batelco, an Avaya Diamond Partner, designs, engineers and implements Avaya telecommunication systems for entities across Bahrain. As part of its commitment to providing the latest technologies, Batelco continues to contribute towards the development of the Kingdom's telecommunications sector in support of the digital economy.