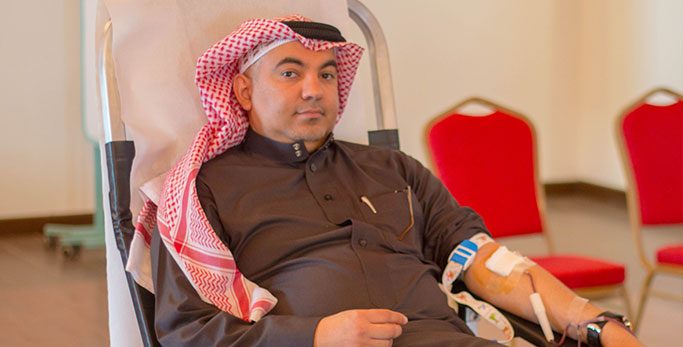 Batelco Hosts Blood Donation Drive in Collaboration with King Hamad University Hospital
Batelco Safety & Security Operations Head of Corporate Security, Shaikh Ahmed Al Khalifa, with King Hamad University Hospital team members
In line with the company's efforts towards supporting community initiatives, Batelco hosted a blood donation drive in collaboration with King Hamad University Hospital as part of their Blood Donation and Medical Checkup Campaign.
The initiative was arranged by Batelco as part of the company's community outreach programme, with the drive taking place recently at Batelco's headquarters in Hamala.
Batelco is proud to support initiatives that make a difference in the community and on this occasion was very pleased to collaborate with the King Hamad University Hospital and support their efforts in their campaign.
A large number of staff participated in the drive and supported the initiative.