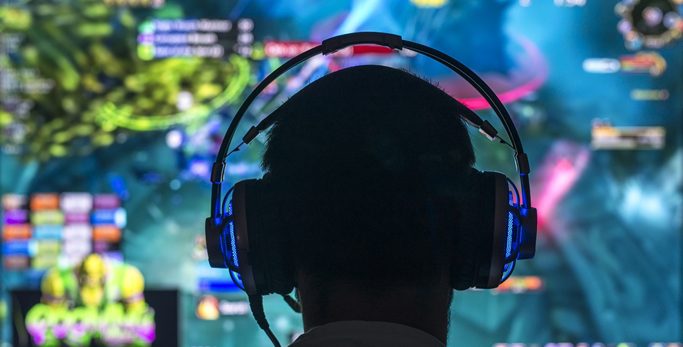 Batelco Joins Hands with MEGL to Bring Online Esports to Gamers
Batelco Fibre Technology Powering Online Gaming Competitions

Batelco, in line with its commitment to support initiatives aimed at the youth market, has announced a strategic sponsorship to bring online Esports broadcasting to the Middle East. Batelco and Middle Eastern Gaming League (MEGL) are joining forces to bring regional Esports to gamers in the Middle East.
MEGL, the region's first competitive professional video gaming circuit, has launched and begun broadcasting online weekly competitions from the region to the world. Through its online platform, MEGL.tv will cater to more than 15 countries in the Middle East, in Arabic and English with the addition of French in the near future.
This is being made possible by the support of Batelco. Bahrain's leading digital solutions provider has long been at the forefront of infrastructure and services development, and is currently rolling out a successful fibre-to-the-home offering, which is proving to be a winner with the gaming community who require high and steady bandwidth.
Batelco Bahrain's CEO Eng. Muna Al Hashemi said that the company was very pleased to support the Middle Eastern Gaming League and the growing number of gamers in Bahrain.
"We understand the popularity of online gaming and the need for high speed and reliable connectivity for its success. By supporting the MEGL gaming initiative as the exclusive broadcasting sponsor, Batelco is giving Arab gamers an unmatched opportunity," she said.
The Chairman of T.I.G. Holdings, the holding company of MEGL in the region, Mr. Ubaydli Ubaydli said, "We have worked with Batelco for years through our various group divisions, and we could not have expected a better partner for MEGL's broadcasting. It is very exciting to bring Esports to the region, and enable Bahrain to figure high on the world of online Esports, with a high-quality service."
European Gaming League Founder and Managing Director Glen Elliott explained that they will use a dedicated Batelco Fibre line to broadcast their live online tournaments. "This is our first venture in this region, and we are really impressed with the quality of the Batelco line. Batelco is providing us with the level of quality that ESports demands globally," he said.
The MEGL portal will provide opportunities for the casual gamer who wants to test his or her skills against friends and online buddies through a variety of games and tournaments. Additionally, it opens up avenues for those gamers in the region who aspire to compete internationally. This will be made possible notably through the live online broadcasting of international gaming tournaments via Twitch, Facebook Live and other channels. The newly-formed MEGL will initially focus on the GCC countries, while also addressing the whole Arab-speaking world and will accommodate both console and PC gamers.