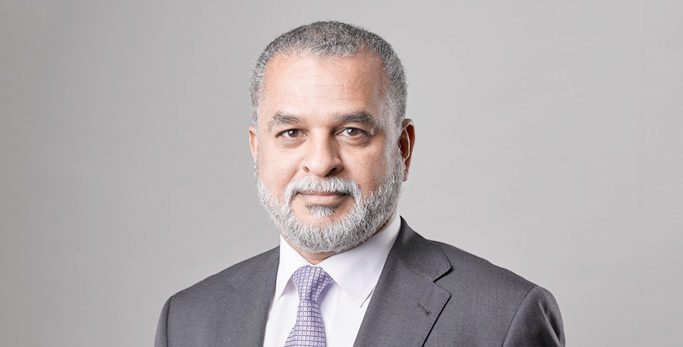 Batelco's Development of New Datacenters for ICT & Digital Solutions
World-Class Datacentre Services to be launched in 2018
Batelco, the Kingdom of Bahrain's leading digital solutions provider, has begun work to build a number of world-class TIER III Datacentre facilities to ensure the highest level of business continuity for the Enterprise and Government sectors. The project is central to the overall Datacenter plan for the Kingdom of Bahrain in line with the Kingdom's vision to be a leading Data Hub in the region.
Batelco has embarked on this ambitious project to meet the growing demand from businesses across all sectors for cutting edge colocation services. In today's data intensive business environments, the TIER III facilities will provide higher levels of overall capacity and redundancy to meet the increasing demand for Datacentre and colocation services.
Batelco Bahrain CEO Mohamed Bubashait said that Batelco's strategic plans to develop world class Datacentre services and advanced infrastructure are in line with the Kingdom's vision and aspirations to maintain Bahrain's position as a leader in the region's ICT industry and Data economy.
"Batelco is developing a number of Datacentres which will form the basis of the infrastructure to enable the growth of enhanced cloud based ICT services and global Data movement. The TIER III Datacentres are designed to extend the very latest in hosting and colocation services alongside Batelco's suite of cloud services to support the enterprise and government segments of Bahrain."
"The new Datacentre facilities will enhance the Kingdom's digital infrastructure significantly and further align Bahrain's hosting and colocation facilities with global standards. Batelco is the recognised leader in the Kingdom's ICT industry and continues to lead in the development of relevant infrastructure for the country's future needs. Such provisioning also helps to position Bahrain as a regional Data hub of choice for international businesses," Mr. Bubashait added.
Batelco's Datacentre facilities are already highly regarded and businesses that host their equipment with Batelco are guaranteed to benefit from the most resilient, secure, and advanced hosting services in the Kingdom, supported by the Company's Network Operations Centre (NOC) which is available 24/7. Furthermore, customers benefit from reliable product and service support along with flexible payment terms.
For more information, business customers can contact their dedicated Account Manager directly while new customers may phone 1788 1144.