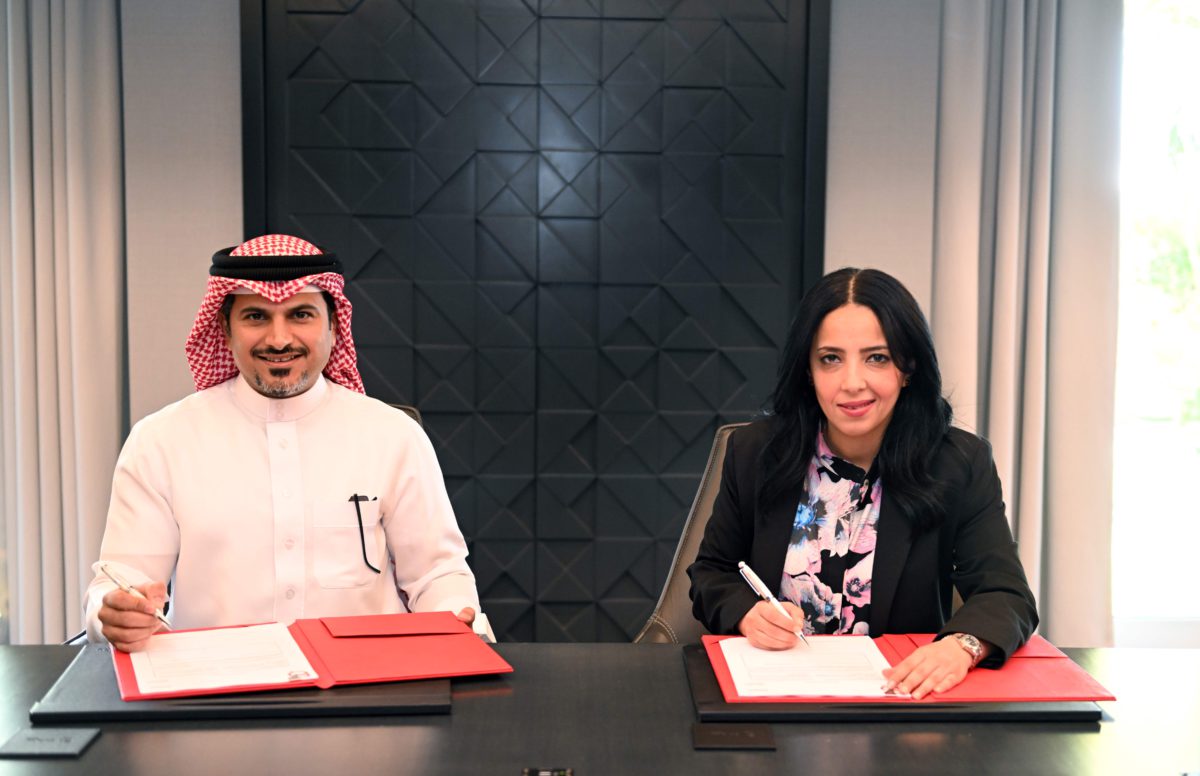 NBB Signs Partnership Agreement with Batelco Al Dana Club
Manama, Bahrain: The National Bank of Bahrain (NBB) has signed a partnership agreement with Batelco, part of the Beyon Group, to provide its Prestige Banking clients with exclusive offers. The signing ceremony was held on the 22nd of February 2023, in Batelco's premises at the Beyon Campus, with the attendance of Subah Abdullatif Al Zayani, Chief Executive Retail Banking at NBB, and Aseel Mattar, General Manager Consumer at Batelco, in addition to representatives from both entities.
Through this partnership, Batelco Al Dana Club members and NBB Prestige Banking clients will benefit from a range of exclusive offers from both entities.
Batelco will offer NBB's eligible customers a variety of benefits including a dedicated relationship manager who will manage their day-to-day requests, priority treatment at all Batelco retail stores along with express delivery, device after-care maintenance services, and access to exclusive partner offers and events.
Meanwhile, NBB will offer Al Dana Club members who are eligible for Prestige Banking services where they will receive various benefits including a dedicated relationship manager to handle their banking requirements along with priority services across NBB branches and Contact Center. Members will also receive a special Platinum Prestige Debit Master Card with exclusive offers, access to international airport lounges and competitive interest rates to accommodate their daily needs.
Commenting on the partnership, Subah Abdullatif Al Zayani, Chief Executive Retail Banking at NBB, said: "We are pleased to be partnering with Batelco to provide exclusive offers to our new and existing Prestige Banking clients. We are committed to collaborating with key entities through cross-sector alliances to further enhance our propositions to elevate our overall banking experience. We look forward to engaging in future strategic initiatives with Batelco capitalising on our extensive suite of products and services and the associated synergies between both entities."
Aseel Mattar, General Manager Consumer at Batelco, said: "We are delighted to be collaborating with the leading national bank in Bahrain and to welcome NBB's Prestige Banking clients to Batelco's Al Dana Club."
"This partnership is a step forward in strengthening our relationship with NBB and it's an opportunity to provide great benefits for both NBB Prestige Banking and Batelco Al Dana clients" she added.
Al Dana Club is Batelco's exclusive customer relationship programme for residential customers who meet a number of set requirements. The Club has been in operation since 2003 and Batelco regularly enriches the Programme with new special benefits for its members.
Customer-centricity remains a priority focus at NBB. The Bank is committed to providing a broad range of services and practical solutions to simplify the customer journey through personalization and convenience to make their daily lives easier.