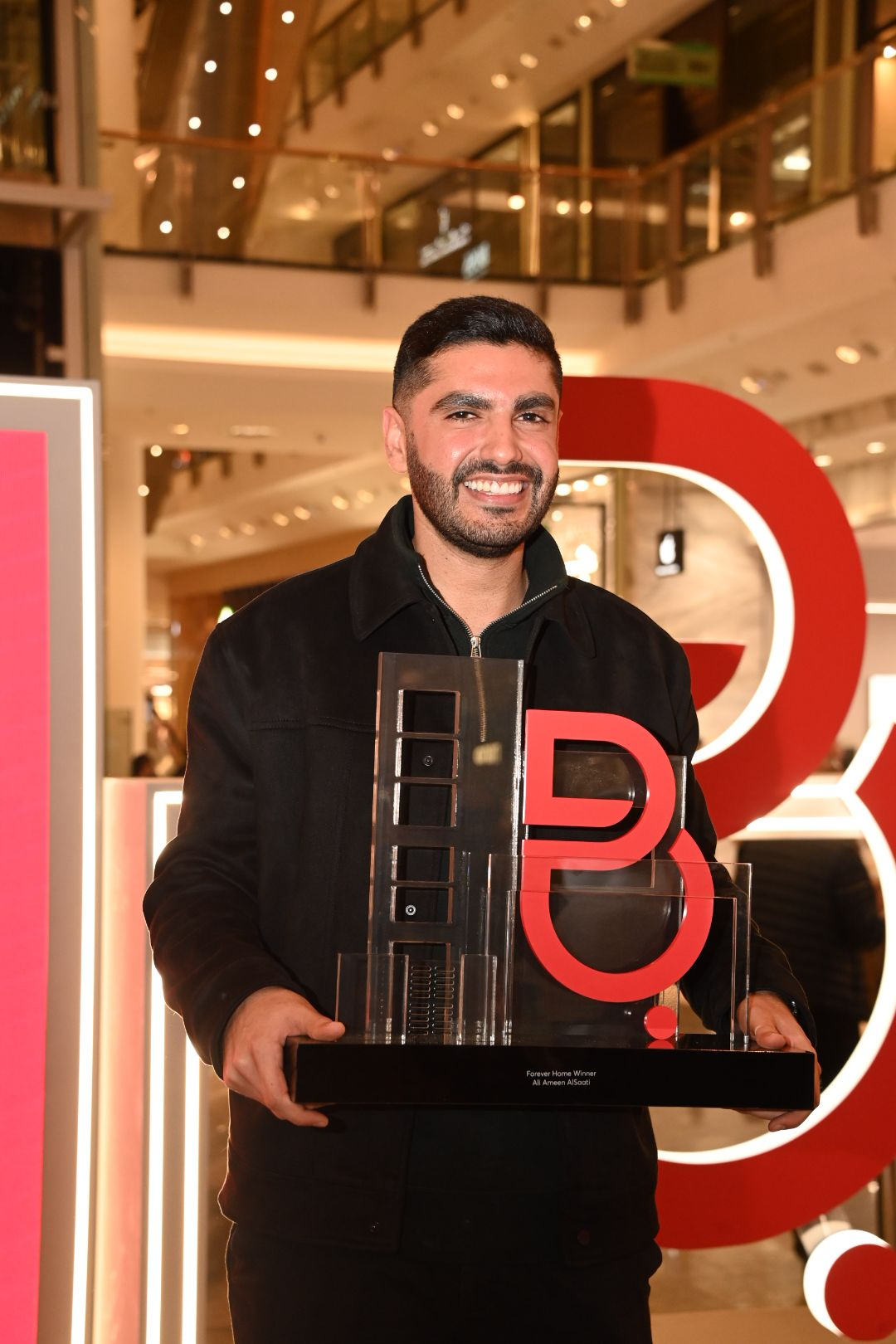 Ali Ameen AlSaati Wins Luxury Home in Batelco's Raffle
Manama, Bahrain: Batelco, part of the Beyon Group, announced the winner of the Forever Home raffle campaign at a festive event held at City Centre on Friday 17 February. The air was filled with excited anticipation as huge crowds gathered around the Batelco stage at the heart of the mall, waiting for the winner's announcement. During the event, Batelco's customers had the chance to win valuable prizes up to BD1000 in a digital spin the wheel.
The excitement grew as Batelco Chief Operating Officer, Maitham Abdulla, went up the stage to reveal the big news. The winner Ali Ameen AlSaati was among the invited guests and was not aware that he was actually the forever home winner, until the spotlights and camera were on him, and Mr. Abdulla invited him to the stage to present him with the keys to his new home.
Commenting on the occasion, Mr. Abdulla, said: "Huge congratulations to the lucky grand prize winner Ali on winning a luxurious villa in Diyar Al Muharraq. This campaign has been the talk of the town, and everyone has been so excited to find out who won the house, the biggest prize ever offered in Batelco's history."
"A win like this is a dream come true, and we hope that this home located in one of Bahrain's prestigious new residential areas becomes Ali's forever home, and that he gets to make great memories in it with his family," he added.
Commenting on his win, Ali said:" I can't believe that I am the winner of the Forever home, I am overwhelmed with joy, and I would really like to thank Batelco for this prestigious prize and giving all its customers an opportunity to win something as big as a house. Having a home is everyone's wish and Batelco made that happen for me, and for that I'm truly grateful."
Back in July 2022, Batelco launched the biggest raffle campaign in its history for Home Broadband customers, giving them the chance to win a luxury new home in Diyar Al Muharraq. To enter the raffle, any new Batelco Home Broadband customer, or existing customers that renewed or upgraded their Fiber or Mobile Broadband packages were eligible to enter the raffle. The campaign ran from July 2022 until the end of January 2023.
The raffle was carried out in the presence of representatives of the Ministry of Industry and Commerce (MOIC).