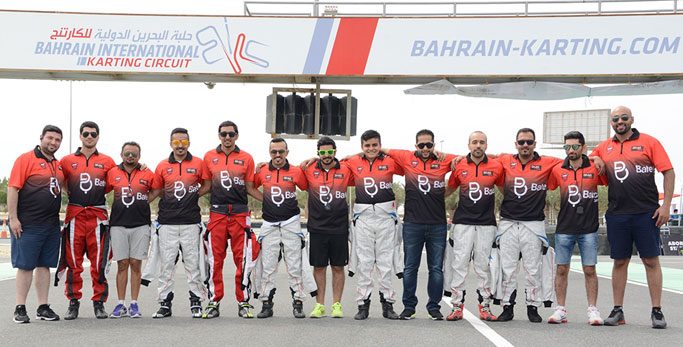 Batelco Drag 965 to Participate in Bahrain SWS Championship Round 1 at BIKC
Three Hour Endurance Race is 1st of 3 in SWS Championship

Batelco Drag 965 Karting Team is gearing up to take part in the Bahrain Endurance SWS Championship (BESWS) Round 1 which will take place on Saturday 29 October at the Bahrain International Karting Circuit (BIKC).
This weekend's race is the first of a three part series, which will kick off with free practice and qualifying sessions at 5:15 PM followed by the 3-hour endurance race from 6:40 to 9:40 PM. The second race, which is another 3-Hour endurance, is scheduled for December 3, followed by the final 24-Hour Endurance to be held on 27 January 2017.
Following a podium finish in the Dubai Kartdrome 24 Hour Endurance Championship last weekend, the Batelco team is energised and ready for action on their home track where they will compete against teams from the region and internationally.
The two Batelco teams, Batelco Drag 965 and Batelco Drag 965 Junior, will complete against the very competitive field, with the line-up of drivers including Mohammed Mattar, Khalid Alsaei, Abdulla Buhendi, Hussain Hasan and Rashid Meamari, under the guidance of team manager Mohammed Sarhan.
Batelco Drag 965 would like to take the opportunity to thank Batelco for its continuous invaluable support. Great appreciation is also extended to Drag965 for its sponsorship of the team and to Gulf Air, the team's official carrier for international races.