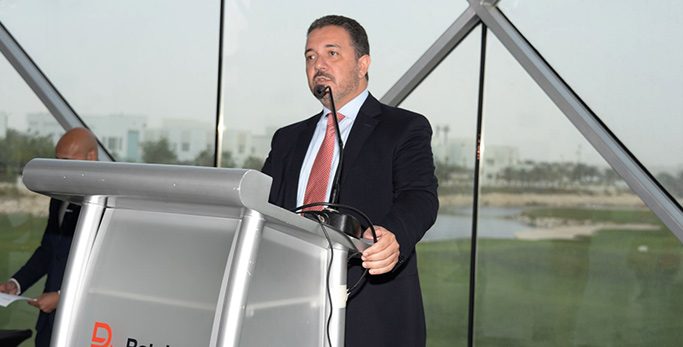 Batelco Empowers Digitisation in the Education Sector
Batelco In Partnership With IDENTIGY Launch an Integrated Cloud-based Digital Education Solution

Batelco, the leading digital solutions provider in the Kingdom, has launched a fully integrated cloud-based digital education solutions aimed at serving the Kingdom's educational sector including nurseries, schools, universities and more. Batelco officials and a number of invitees from the education sector attended the launch event, which took place at the Royal Golf Club, Riffa.
The integrated solution, developed by leading identity-driven solution provider IDENTIGY, was demonstrated live at the event and offers a number of beneficial features including cashless payments, student wallet, campus access control, student and staff attendance management, bus management and geolocation based tracking.
Providing a single platform which connects everyone with everything will empower Schools with innovative scalable technology to integrate and secure their community.
The partnership between Batelco and IDENTIGY is a positive step forward for the Education sector in the Kingdom, and will transform how nurseries, schools and universities benefits from technology.
The new solution is in line with Batelco's digitisation strategy and supports the Bahrain Economic Vision 2030 which aims at empowering digital transformation in the educational sector. Through the new services, Batelco will provide smart solutions that can be bundled with Batelco's enterprise data connectivity services.
Batelco Chief Marketing Officer, Abderrahmane Mounir, said that "the new digital education solutions will strengthen Batelco's position as the preferred supplier of digital solutions especially in the educational sector through enabling customers to access smart, cloud-based platforms that will drive operational and cost efficiency".