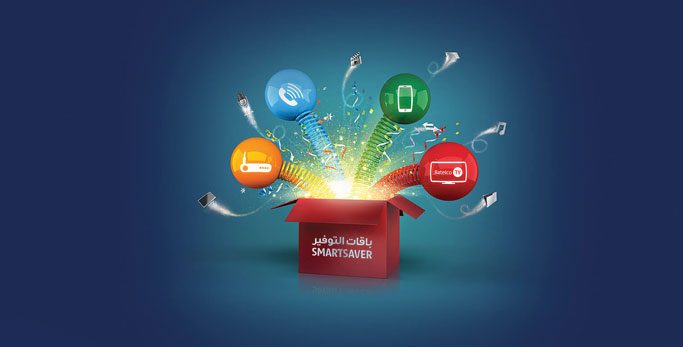 Batelco Launches Smart Saver Bundled Packages
Big Bundles, Big Savings

Batelco, the Kingdom's leading digital solutions provider is adding yet another 'first' to its long list of achievements with the introduction of Smart Saver bundles. With a choice of 3 bundles – Basic, Advanced or Premium, customers can reap the benefits of great savings, flexibility and reliability of service.
In line with Batelco's commitment to continuously upgrade its customers' communication experience, the latest enhancements are aimed at providing great savings and value for money through a number of added benefits.
All Smart Saver packages feature free Home Internet & mobile GBs and free unlimited Fixed Line minutes, with the additional benefit of discounted or free Batelco TV Basic package included with the Advanced and Premium bundles respectively.
Batelco Bahrain CEO Eng. Muna Al Hashemi commented that this is great news for new and existing customers as they can subscribe to benefit from great savings on all their communication services together in one complete package.
"Batelco aims to offer the most reliable and stable services to boost its customers home internet and mobile experience and boost the excitement with entertainment services. The new Smart Saver packages at affordable rates deliver the highest speeds and thresholds. The bigger the package, the bigger the savings," added Eng. Al Hashemi.
To subscribe for the Smart Saver packages, existing and new customers are invited to visit any Batelco Shop or visit Batelco's website here or phone Batelco's 24 hour Call Centre on 196.