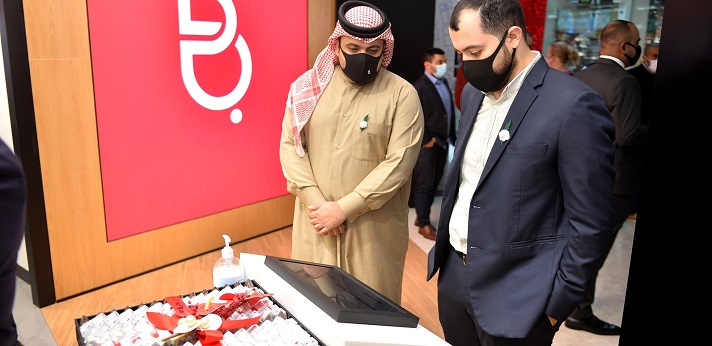 Batelco Opens New Concept Retail Shop at Seef Mall
Batelco has launched a completely new retail shop concept that will deliver an improved experience for the customers. The opening, on Bahrain's national day, was attended by Batelco's executive management team including CEO Mikkel Vinter who officially opened the shop with a digital countdown displayed on a huge screen at the shop entrance.
The new shop design has an open free-flowing space and the shop team are on the floor to greet customers and guide them to a designated service zone, whether they need to purchase a new device, apply for a new Batelco connection or buy something from the wide selection of electronics and accessories.
The remodeled Batelco shop reflects flagship digital stores in major worldwide cities, and brings the latest technologies to life with a big display of devices, including the latest smartphones, wearables, smart home devices and laptops. This gives customers the ideal opportunity to enjoy an interactive experience or benefit from a hands-on demonstration by one of the sales team, before buying any product.
Batelco Consumer Division GM Maitham Abdulla who greeted the first customers in the new shop explained that Batelco wants to deliver a new retail experience for its customers and that he was delighted with the complete remodeling of the Seef Mall branch.
"Global trends in retail outlet design and how customers are served have changed dramatically and Batelco is keen to ensure a friendly and interactive retail environment for customers. We have always prided ourselves in being quick to deliver the most up-to-date products and services, and now our retail shops will provide an environment that better showcases everything we have to offer to the consumer, while providing the best experience possible," Mr. Abdulla said.
The opening of the Seef Mall shop is part of Batelco's strategy to enhance the retail experience for its customers, and all Batelco retail shops across Bahrain will be remodeled over the coming months.