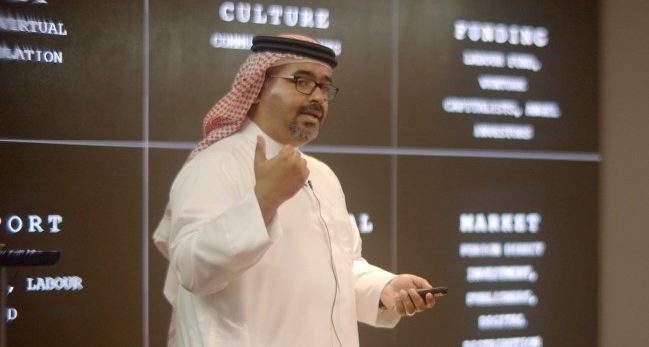 Batelco Talks Hosts Founder of Unreal Bahrain, Yousif Buhazza
In light of Batelco's role as a key player in the Kingdom's ICT sector and in order to keep employees up-to-date with the latest technologies and trends, Batelco held its latest 'Batelco Talks' session highlighting the Kingdom's Gaming Ecosystem with Yousef Buhazza, Vice Chairman of Bahrain Internet Society and Founder of Unreal Bahrain. The session was held at Batelco Headquarters Hamala, and attended by management and staff.
During the session, Mr. Buhaza shared his insights on the growing importance of the gaming sector, and elaborated on how businesses can leverage on gaming innovations to be at the forefront of this shift with the launch of related innovative services and products. Mr. Buhazza also explained the challenges and opportunities underpinning the gaming sector today, particularly in the Kingdom of Bahrain.
Mr. Buhazza outlined the growing interest in the gaming industry across the region, which is in line with the rapid shift towards digitalization and all the advancements in telecom, smart devices and systems.
'Batelco Talks' are delivered by industry leaders in order to keep employees up to date with the latest technologies and trending topics. The high participation rate reflects the interest of staff in educational events aimed at upgrading their knowledge and expanding their horizons, particularly in the field of telecommunications and digital technology.