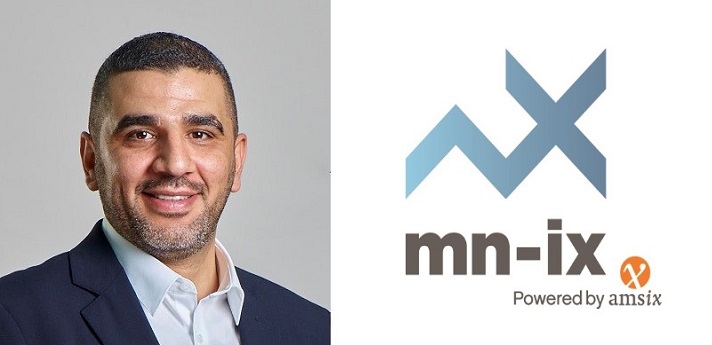 Manama Internet Exchange (Manama-IX) Witnesses 20-Fold Data Traffic Growth in a Year
Manama Internet Exchange (Manama-IX), the Bahrain based Internet peering service provider, has witnessed booming data volumes over the past year. The traffic is primarily driven by bandwidth-hungry applications, Internet usage, gaming, video streaming, content delivery, IoT, big data and AI technology.
Members of the Manama-IX platform benefit from improved performance, as Internet traffic is routed in an efficient, fast, secure, stable and cost-effective way, which allows members to offer low latency and an optimised online experience for their end-users. This positions Manama-IX as the ideal ecosystem, it enables members to easily exchange traffic in a carrier-neutral environment, localising the traffic between the operators and offering more flexibility when managing their interconnections. The benefits and capabilities of Manama-IX serve to attract new members to the platform ultimately.
Over the last 12 months, the Manama-IX platform's traffic has witnessed a 20-fold growth, primarily due to the COVID-19 pandemic, with growth rates anticipated to continue well into the future, making it the fastest growing Internet exchange platform in the region since its inception in 2019. To address growing Internet traffic and meet the demand from members of the platform, additional resources and capacities were added to the Manama-IX, thereby allowing more traffic exchange over the platform by Content Delivery Networks (CDNs), Cloud Providers and Gaming Networks.
Hani Askar, Acting General Manager of Global Business at Batelco, said: "We are delighted that Manama-IX has helped the platform's members to address their Internet traffic demands with lower latencies in a robust ecosystem. Moreover, we are extremely proud of the immense traffic growth that has been attained in Manama-IX since its inception, which is a clear reflection of the successful efforts put into catering to customer needs in the region."
"Manama-IX plays an important role in the seamless operation of the Internet by helping to facilitate Internet services that enable all types of remote communications globally. We have a clear strategic roadmap to invest in the Manama-IX platform to support our aims to become the leading Internet exchange in the region."
"Our vision behind Manama-IX is to contribute towards the development of Internet services across the region, in line with Bahrain's national vision of becoming a leading regional digital hub," he concluded.