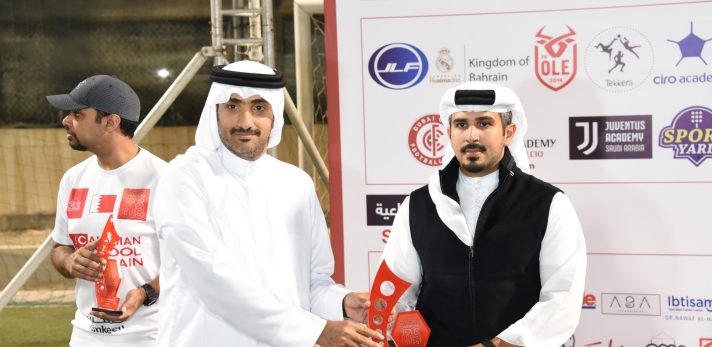 Batelco Exclusive Telecom Partner of Bahrain Champions Tour Under 13
Batelco was proud to sponsor the Bahrain Champions Tour Under 13 as its Exclusive Telecom Partner. The event held Under the Patronage of His Highness Shaikh Mohamed bin Salman Al Khalifa for the third consecutive year took place on Friday 29 November in the outside pitches at Bahrain Football Association.
Sixteen teams comprising of over 300 players from various nationalities took part in the one-day tournament. The annual tournament aims to provide youths under the age of 13 with the opportunity to showcase their talents. The event was attended by Michael Essien, former Chelsea and Read Madrid player.
Batelco was recognised for its support of the tournament with the presentation of an award on the occasion, which was received by Shaikh Abdulla bin Khalifa Alkhalifa, Batelco Chairman. Batelco's sponsorship of this tournament forms part of its efforts to support youth development initiatives across various fields, particularly sports. This is a result of the company's strategy to support the efforts of the entities concerned with the growth and development of the Bahraini youth sector in order to elevate the Kingdom across various international platforms.
Caption: Batelco Chairman Shaikh Abdulla bin Khalifa AlKhalifa accepts the recognition award from His Highness Shaikh Mohamed bin Salman Al Khalifa