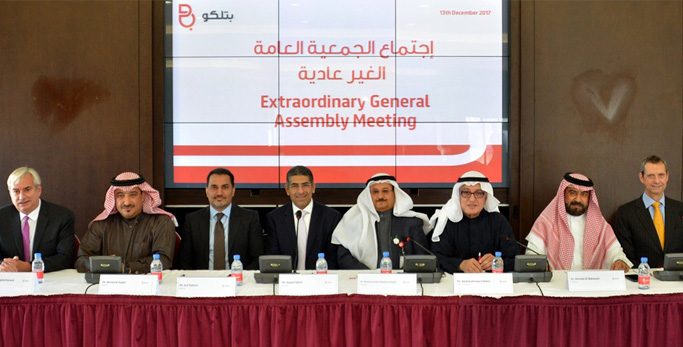 Batelco Holds Extra-Ordinary General Meeting
Batelco (Ticker: BATELCO), the international telecommunications Group with operations across 14 countries, today held an EGM (Extra-Ordinary General Meeting) to discuss proposed changes to Batelco's Memorandum and Articles of Association. The meeting, held at Batelco's Hamala headquarters was attended by Shareholders, Company Directors and Batelco management.
The meeting, which was presided over by the Chairman of the Board, Shaikh Mohamed bin Khalifa Al Khalifa took place in the presence of representatives of the Ministry of Industry, Commerce and Tourism, The Central Bank of Bahrain and The Bahrain Bourse. During the meeting, a number of resolutions, which required approval of the Company's Shareholders, were reviewed and approved.
Speaking on the occasion, Shaikh Mohamed said; "We appreciate the support of our shareholders for their attendance at the EGM and for the confidence shown in the efforts of the Board of Directors."
"With the approval of our shareholders we are working hard on a number of initiatives which are central to our strategic plans to drive strong revenue growth and ensure Batelco's continued success as we go forward."