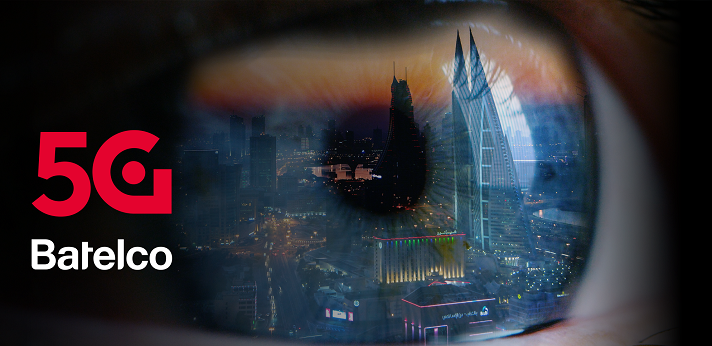 Batelco Enables Instant Access to 5G for Businesses in Bahrain
Batelco has revamped its 5G Mobile Business Broadband packages for the enterprise sector, enabling entrepreneurs, SME's and large corporations to experience the benefits of the fastest and largest 5G network in Bahrain. The enhanced packages deliver speeds 6 times faster than 4G, higher data capacity to meet the business demands for mobility, reliability, and security at the workplace.
To bring the 5G experience to all business sectors, Batelco is providing a 5G outdoor solution that comes for free with the new Mobile Broadband packages and is fixed outside the building, to enable strong connections to the 5G network at the workplace through the next generation of WiFi technology, WiFi 6. This is beneficial for busy business environments, or even when connecting to multiple devices such as desktops, laptops, mobile phones and smart security devices in one area, either at offices, shopping malls, universities, or restaurants. Batelco offers this service through a range of packages starting from BD15/month.
Commenting on the enhanced 5G Mobile Business Broadband packages, Batelco A/General Manager Enterprise Division Abdulla Danesh said, "Business demands for seamless connectivity, higher capacities, increased bandwidth and heightened security are constantly growing, and Batelco's revamped competitively-priced 5G business packages set customers up with access to Batelco's 5G network, the fastest and largest in Bahrain. 5G powered businesses can use this technology as a toolbox to solve business challenges and unlock their full potential."
"With speeds 6 times faster than 4G, 5G technology is a game changer and promises to enable truly exciting possibilities for businesses and society; it is powering the digital revolution and transforming capabilities and efficiencies across industries. Batelco's solutions are designed to help businesses to benefit from technological advancements, for a future filled with unlimited possibilities," he added.
The provisioning and installation of the 5G indoor and outdoor solution is taken care by Batelco's technical team, at no additional costs. Batelco invites business customers to contact their Account Manager directly, visit Batelco's Business Centers at the Avenues Mall or Bahrain City Centre, or call 101. For more details customers can visit batelco.com/business