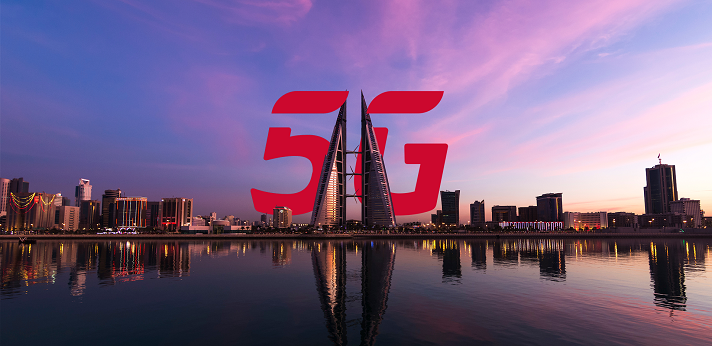 Batelco First with National 5G Coverage in Bahrain
Batelco announced today that it has successfully activated 5G coverage across Bahrain. The 5G coverage is available in all 4 governorates and this month cover 95% of the nation's population, making Batelco the first operator to have national 5G coverage in Bahrain and positions Batelco among the leading operators in the GCC.
In March 2019, Batelco signed a partnership agreement with Ericsson to build a national 5G mobile network over a period of 2 years. Ericsson has been the technology partner of choice for a number of leading telecom operators around the world, such as AT&T, O2, T-Mobile, Verizon, Vodafone UK and Vodafone Germany. In June 2019, Batelco announced being the first operator in Bahrain and among the first in the region to deliver commercial 5G network services for its customers.
Batelco CEO Mikkel Vinter explained "Covering Bahrain with 5G is a key strategic goal for Batelco, both at the corporate and national level. It's is a technology that will change the telecom industry as we know it today and will open up endless possibilities in the digital space."
"At Batelco, we align our strategic decisions with Bahrain's vision for the telecom sector and the digital economy, and we are committed to be at the forefront of the digital transformation in Bahrain. We are investing in 5G today to serve our customers and the citizens of Bahrain with the latest technologies, and to lay the foundation for what 5G will bring for the next generation."
"Today, 5G users will enjoy high internet speeds up to ten times faster their current experience, low latency, and the ability to process heavy data with speed and efficiency. Customers will feel this in video streaming, gaming, virtual reality and other internet-based technologies."
"However, the full potential of 5G is yet to be experienced. Soon we will see millions of devices gathering and sharing information in real time enabling technologies such as self-driven vehicles, robotics in healthcare, self-operated machines in heavy industries, and many more that will enrich the life of societies and transform our industries and economies." Mr. Vinter added.
"The entire Batelco team are very proud of the national 5G coverage, that is in line with Bahrain's economic vision for 2030, and we are very grateful to the Board of Directors for their strong support to Batelco being the leader of 5G technology in Bahrain." Mr. Vinter added.
It is becoming clear that the year 2020 is a turning point for 5G technology. Almost all smart phone manufacturers have launched their 5G-compatible devices and are now available in the market, such as Samsung, Xiaomi, Oppo, and LG. The readiness for 5G technology by different carriers along with the phones is allowing customers to experience the transformation that 5G will bring. Now that the 5G foundation is in place, the full ecosystem for this technology is starting to take shape.