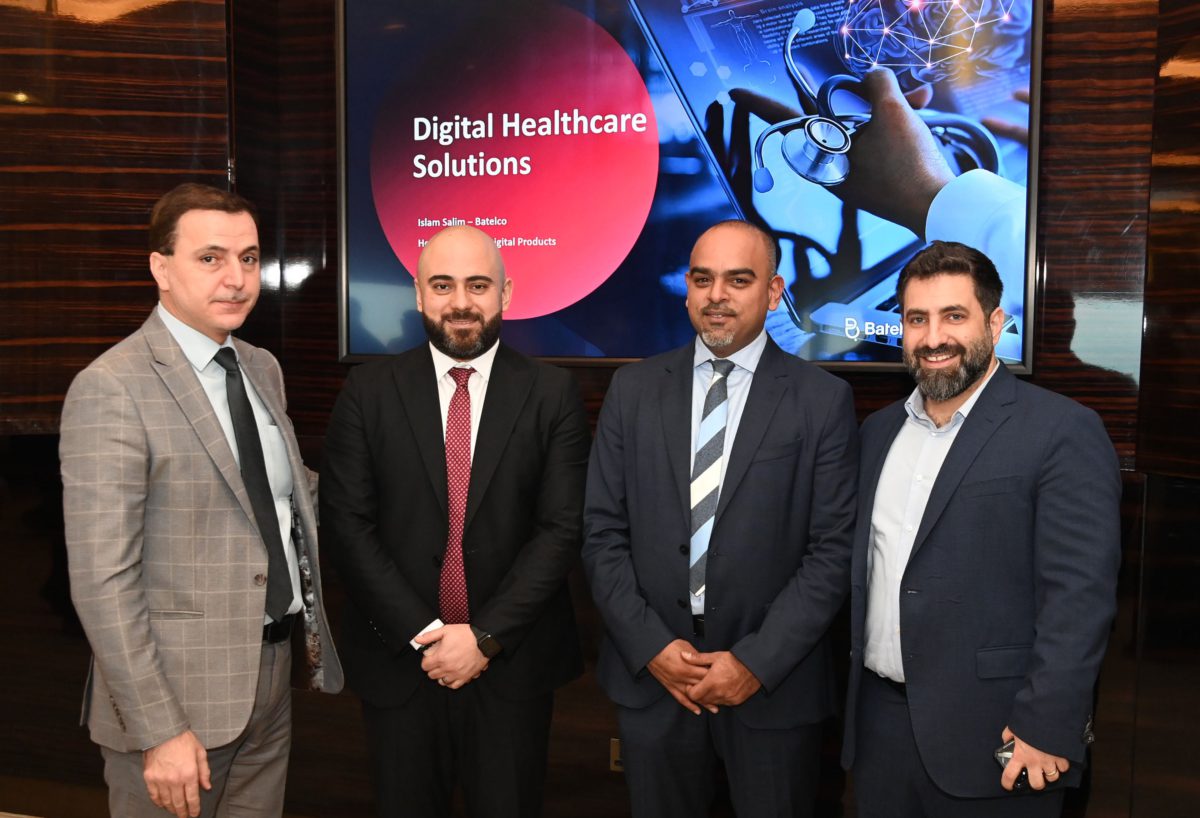 Batelco and Avaya Host "Digital Healthcare Innovation" Event
Manama, Bahrain: Batelco, part of the Beyon Group, held a business networking event in collaboration with Avaya, themed "Digital Healthcare Innovation" at the Four Seasons Hotel Bahrain Bay. Members of Batelco and Avaya's Executive team as well as guests from government and private hospitals attended the event.
The event focused on how healthcare organizations can deliver the advanced experiences that patients demand, while navigating the staffing and budgetary challenges that the industry faces. The healthcare solutions demonstrated at the event, showed delegates how they can respond by enhancing operational efficiency and digitizing the patient's journey. That digitization was explained through three use cases, each highlighting a separate stage of the patient journey – showing market improvements to the engagement experience before the patient is treated, during a patient's time receiving care, and after the care has been delivered.
Other solutions responding to healthcare trends, such as remote out-patient engagement, clinical team collaboration, care team coordination and inpatient engagement and monitoring, were also demonstrated.
Avaya Regional Manager Samer Sarraf said, "Patient experience across the MEA region is at a premium as many healthcare providers currently face the key challenges of competitive pressures and higher service expectations. In partnership with Batelco, we are addressing a recognized need to improve both patient experiences and outcomes through systems which connect patients, clinicians, and back-office more effectively and efficiently across a variety of communication channels."
"According to research, which was commissioned by Avaya, 84% of MEA healthcare executives agree that patients will seek treatment elsewhere if they are not provided with an exceptional experience," Mr. Sarraf added.
Batelco General Manager Enterprise, Abdulla Danesh said, "We were delighted to host this networking event with our partner, Avaya, and showcase the latest solutions for the healthcare sector."
"We are committed to providing the best and most innovative solutions for our customers, and events like this give us the opportunity to hear from them directly, to ensure our solutions are in line with their aspirations, and well as being able to introduce them to the newest industry solutions."
"The enterprise sector plays a crucial role in the Kingdom, and we are keen to support the efficiency of all industry sectors by providing advanced digital solutions," Mr. Danesh added.
For more information, call 101 and business customers may contact their account manager directly.