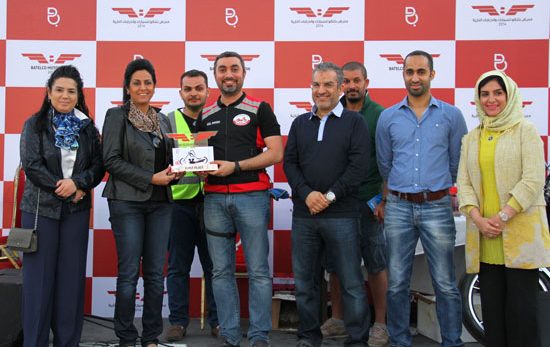 Batelco Annual Motor Show Big Success
**Batelco's Motor Show Attracts Huge Number of Car & Motor Bike Enthusiasts**
Batelco's third annual Motor Show, organised by the Company's Youth Marketing Team, which took place on March 22nd at Batelco's Hamala Headquarters was hailed a huge success by the thousands of car and motorbike enthusiasts who attended.
The highlight of the event was a contest to choose the best car and best motorbike in a number of different categories, with awards and cash prizes in each category for 1st, 2nd and 3rd place. The car categories were Classic Sport, Classic Saloon, Classic 4×4, Four Cylinder Sport, Four Cylinder Saloon, Six Cylinder Sport, Six Cylinder Saloon, Eight Cylinder Sport, Eight Cylinder Saloon and 4×4 Vehicles and Trucks. The Motor Bike categories were Scooter, Sports, Metric, Harley Davidson V-Rod, Harley Davidson Classic, Customised Bikes and Touring Bikes.
Sixty winners were announced and presented with cash prizes and the full lists of names will be posted on the instagram account  @batelcomotorshow. Among the many attractions at the event was a free raffle draw for visitors to the show, giving them the chance to win some great prizes.
Batelco would like to take the opportunity to thank the sponsors who supported their Motor Show, including Al Haddad, Honda, Chevrolet, Gaz Magazine and Budrees General Trading.