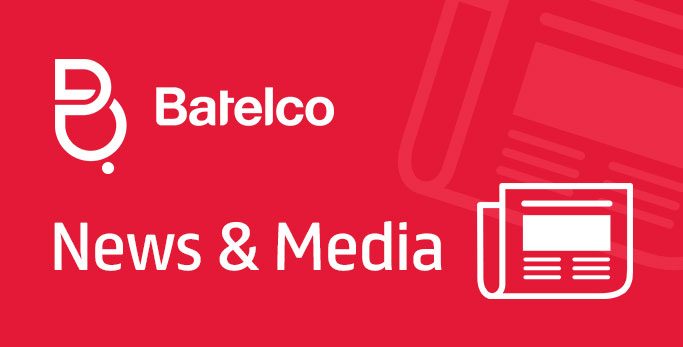 Batelco Provides Smart Home WiFi Solution for Customers
Batelco, the leading digital solutions provider in the Kingdom, has launched a high quality managed WiFi solution for home users. This new service will provide reliable, strong and secure Wi-Fi coverage and is the ideal solution for those who demand high quality Wi-Fi in every corner of their home. The new service boasts many features that includes but is not limited to, support for up to 500Mbps WiFi speeds, simple plug & play zero touch provisioning and parental control security features.
Batelco's Smart Home WiFi solution is based on mesh WiFi technology, which means customers will no longer need to have multiple WiFi networks to enjoy strong WiFi coverage at home. The solution will extend WiFi coverage to the whole house with only one WiFi network. Subscribers will enjoy uninterrupted connectivity in all areas of their home.
Moreover, subscribers to Batelco's Smart Home WiFi service will have access to the Batelco Smart Home WiFi mobile application giving them the facility to manage and control their WiFi networks while at home or on the go. The mobile application includes various features including viewing network status, website & device blocking, time based access control, configuring guest WiFi networks and running self-diagnostics connectivity tests.
The service comes with 24/7 support from Batelco's Contact Centre that has a full view of the customer's home WiFi network and can run connectivity diagnosis and also push connectivity fixes.
Batelco General Manager Consumer Division Maha Abdulrahman said that the new service is a strong boost to its portfolio of consumer services and supports Batelco's efforts to deliver high quality and in-demand services for its customers.
"Batelco believes in the importance of promoting the growth of the technology sector, with a particular focus on its contribution to the development of digitisation to support the changing requirements in the Kingdom of Bahrain. We continuously strive to offer the latest solutions to provide exceptional experience and elevate the level of service we provide for all users across the Kingdom," she added.