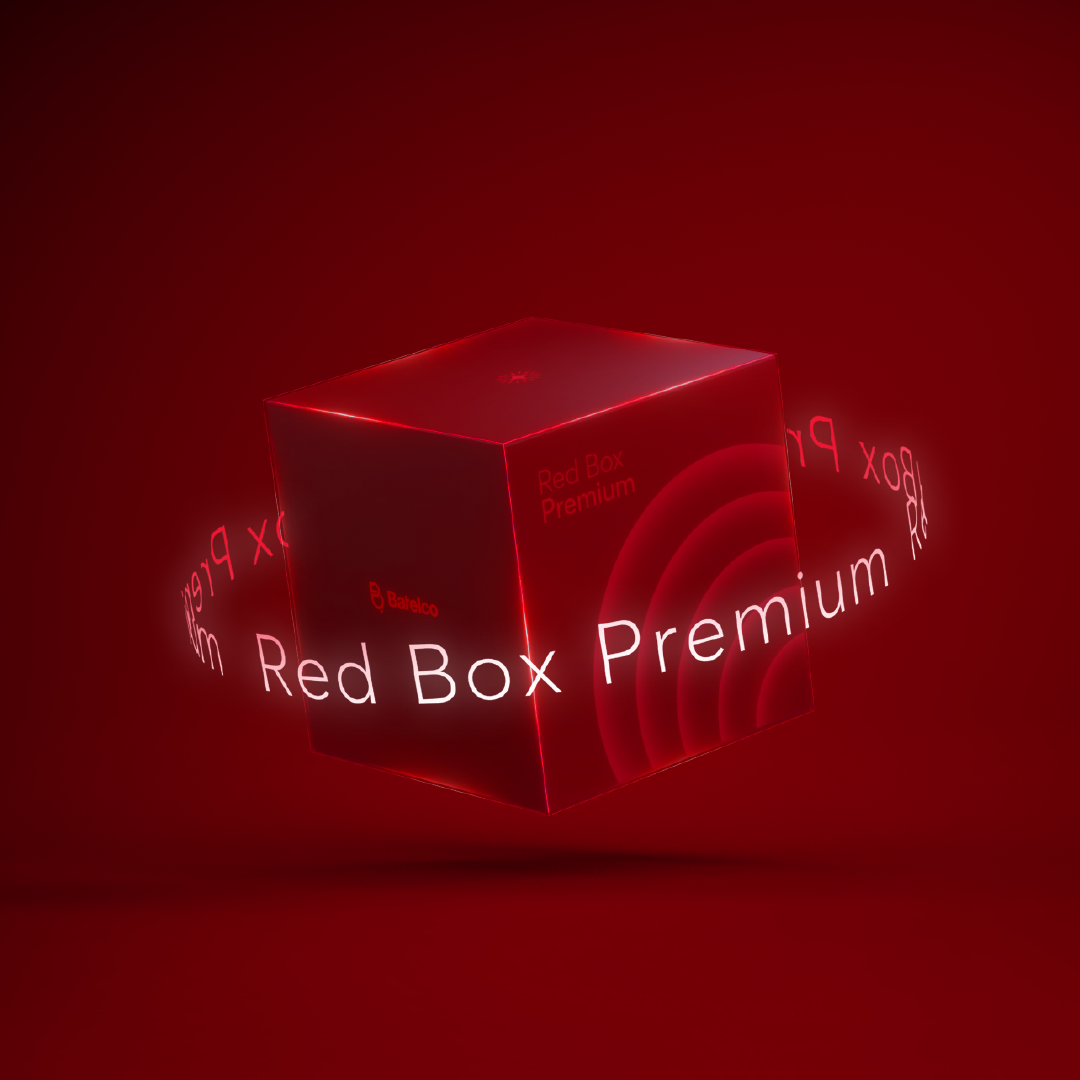 Batelco Introduces Red Box Premium
Manama, Bahrain: Batelco, part of the Beyon Group, announced today the launch of its latest product, Red Box Premium, which delivers guaranteed speed and strong coverage around the home, for Fiber Home Internet customers.
Nowadays everything we do involves the internet, and it has become a necessity that every individual depends on. When the internet is fast and consistent, it makes our lives a lot easier. An optimal performance is a must, and with Red Box Premium exclusively available from Batelco, it's possible.
There are several reasons that could impact a customer's internet performance, it could be the location of the router, number of users, interference from electronic gadgets, and thick walls. Batelco's Red Box Premium is the solution to these issues, as it uses a super flexible transparent fiber optic cable that expands the internet coverage to all rooms within the house while also guaranteeing speed over distance.
Red Box Premium will maximize the performance of the customer's home Internet connection, giving an uninterrupted experience with a reliable connection and consistent speeds up to 1 Gbps, and is suitable for apartments and homes of all sizes.
Batelco's technical team will visit the customer's home for an evaluation and will design a customized solution, for maximum benefit. Once the customer approves the solution provided, installation will take place.
Batelco General Manager of Consumer, Aseel Mattar said: "We are truly delighted to deliver Batelco Red Box Premium, which is the answer to a great home internet experience, covering all areas of the house and most importantly guaranteeing consistent and high-speed internet."
"At Batelco we always aim to elevate our services and to ensure providing the latest solutions for superior customer experience."
To apply for the Red Box Premium service, customers are invited to visit one of Batelco's retail shops located throughout the Kingdom of Bahrain.