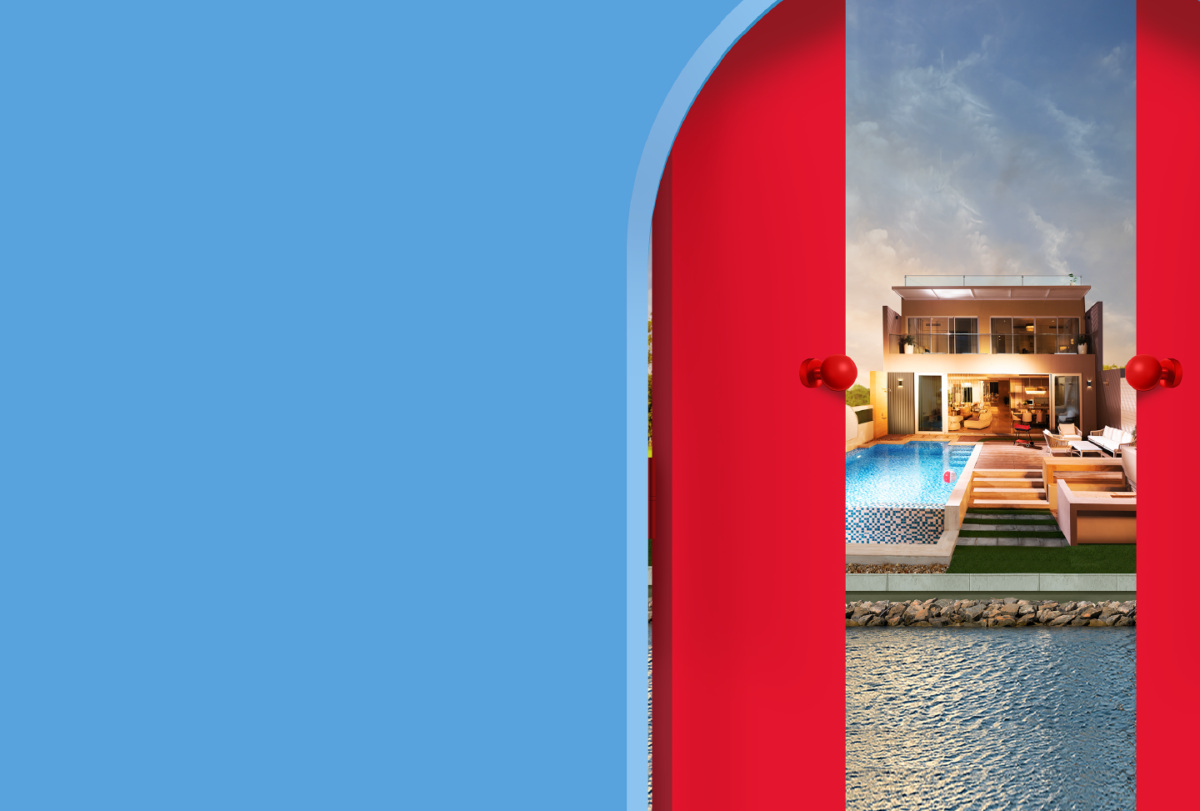 Win a Luxurious Waterfront Villa with Batelco
Manama, Bahrain: Batelco, part of the Beyon Group, has announced the launch of an exciting new raffle campaign, giving customers a chance to win a luxurious waterfront villa in Diyar Al Muharraq. The reveal of the campaign, which follows the huge success of the 'Win Your Forever Home' campaign launched in 2022, was announced for local media during a press conference at the Vida Beach Resort Marassi Bahrain.
The luxurious 3-bedroomed waterfront villa, which features an outdoor pool, is located on the beautiful Diyar Al Muharraq islands which offer a dream lifestyle. Surrounded by world class facilities including shopping malls, schools, dining venues and leisure amenities, Diyar is the ideal place for any family as everything needed is right around the corner.
To enter the draw, new Batelco Home Broadband customers or existing customers that renew or upgrade their Fiber or Mobile Broadband packages will be automatically entered to be part of this sensational new raffle campaign.
Batelco's wide range of Home Broadband packages are designed with today's needs for connectivity in mind, whether it's someone who heavily uses social media, an avid gamer, someone who works remotely, or a movie lover, there is a package to satisfy everyone. The monthly packages for Mobile Broadband start from BD11 for 300GB, while Fiber Broadband packages start from BD17.600 for 50Mbps with unlimited usage. It's worth noting that Batelco was rated as the top performing Broadband Network experience in Bahrain, announced in the Bahrain TRA Consumer Experience Report for 2022.
Batelco General Manager Consumer Aseel Mattar said, "We saw the joy that our 'Win Your Forever Home' campaign brought to our customers and the sheer delight of the winner and his family. So, we couldn't resist rolling out a new campaign with an even bigger prize than last year. We are thrilled to launch the 'Win a Luxurious Waterfront Villa' campaign as a huge win like this can set a family up for life."
"We selected Diyar Al Muharraq again this year, as it's a very desirable location, but this time the home is a doorway to a life by the water. The winner can become part of the growing Diyar Al Muharraq community and enjoy an unmatched standard of life. We look forward to the mounting anticipation over the coming months, leading to the announcement of the winner in January 2024.," Ms. Mattar added.
Starting from today until December 2023, customers who renew or upgrade their Home Broadband packages as well as all new customers will enter the raffle automatically. To subscribe, renew or upgrade, customers are invited to visit www.batelco.com, use the Batelco App or visit any Batelco Retail Shop.