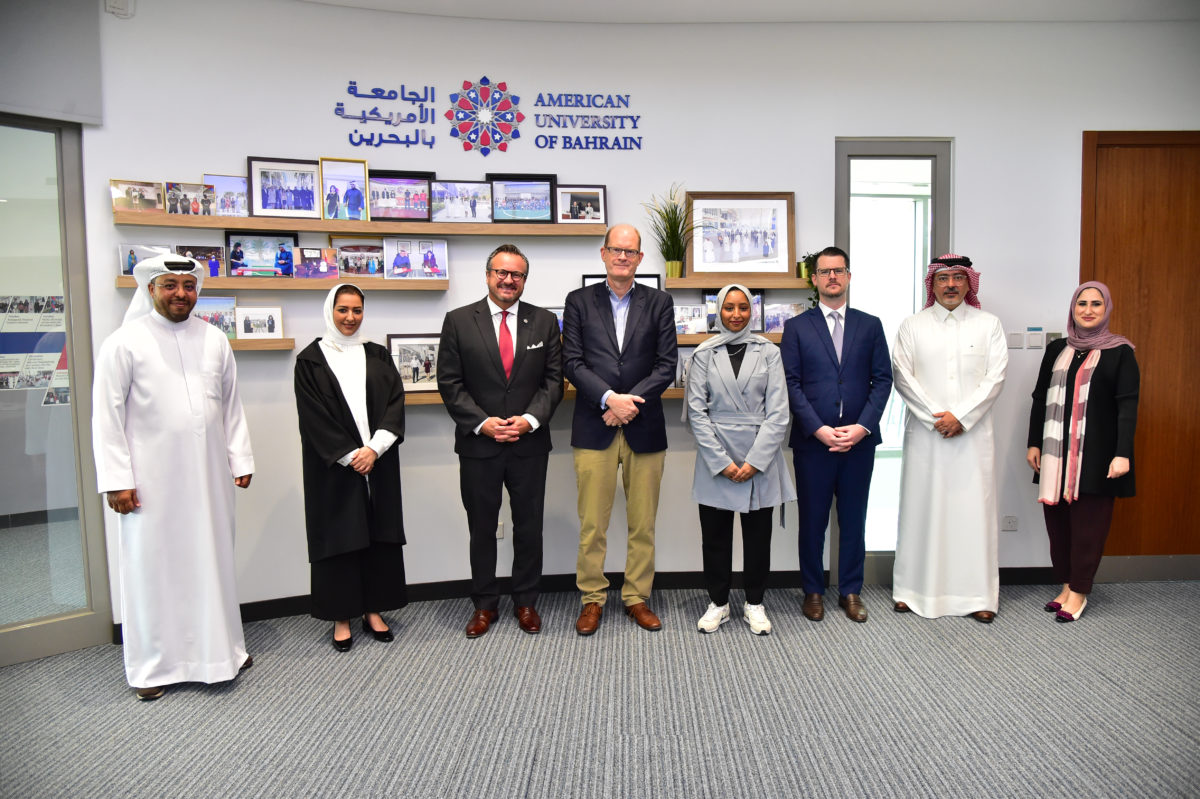 Batelco Awards 4-Year Scholarship to AUBH Student Salwa Beshara
Manama, Bahrain: Batelco in partnership with the American University of Bahrain (AUBH), the Kingdom's first American-style University, is continuing with its scholarship programme, established last year to sponsor the 4-year university education of one Bahraini student every year. The students are selected on merit from one of the Kingdom's government schools.
This year's recipient is Salwa Beshara from Hidd International Secondary Girls School, who underwent a series of assessments by AUBH and Batelco as part of the selection process. Salwa was presented with the scholarship at the AUBH Campus in Riffa, in the presence of Batelco CEO, Mikkel Vinter, Batelco GM Corporate Communications & Sustainability Shaikh Bader bin Rashid Al Khalifa, AUBH Chief Operating Officer, William D. Hurt, and AUBH Director of Student Affairs, Dr. Amal Alawadhi.
William D. Hurt, AUBH Chief Operating Officer, said: "Part of our mission at AUBH is to facilitate access to education for aspiring, talented students. We are proud to continue working in partnership with Batelco to offer such scholarships and look forward to having Salwa be part of the AUBH family as she prepares for a lifetime of success.
Mikkel Vinter, Chief Executive Officer of Batelco, said: "We are delighted to continue the collaboration with the AUBH for this worthwhile programme for the second year and award a four-year scholarship to a deserving Bahraini student, giving her the opportunity to pursue a BBA in Human Resources."
"Having the opportunity to study at AUBH gives students the benefit of an international quality third level education, providing the necessary tools and skills to help them establish a successful career," he added.
The scholarship programme forms part of Batelco's commitment to implement youth-centric educational initiatives that will help in preparing Bahraini students for the future.
-Ends-
This press release has been issued by Batelco Corporate Communications & Sustainability Department. For further information, please contact Public.Relations@btc.com.bh