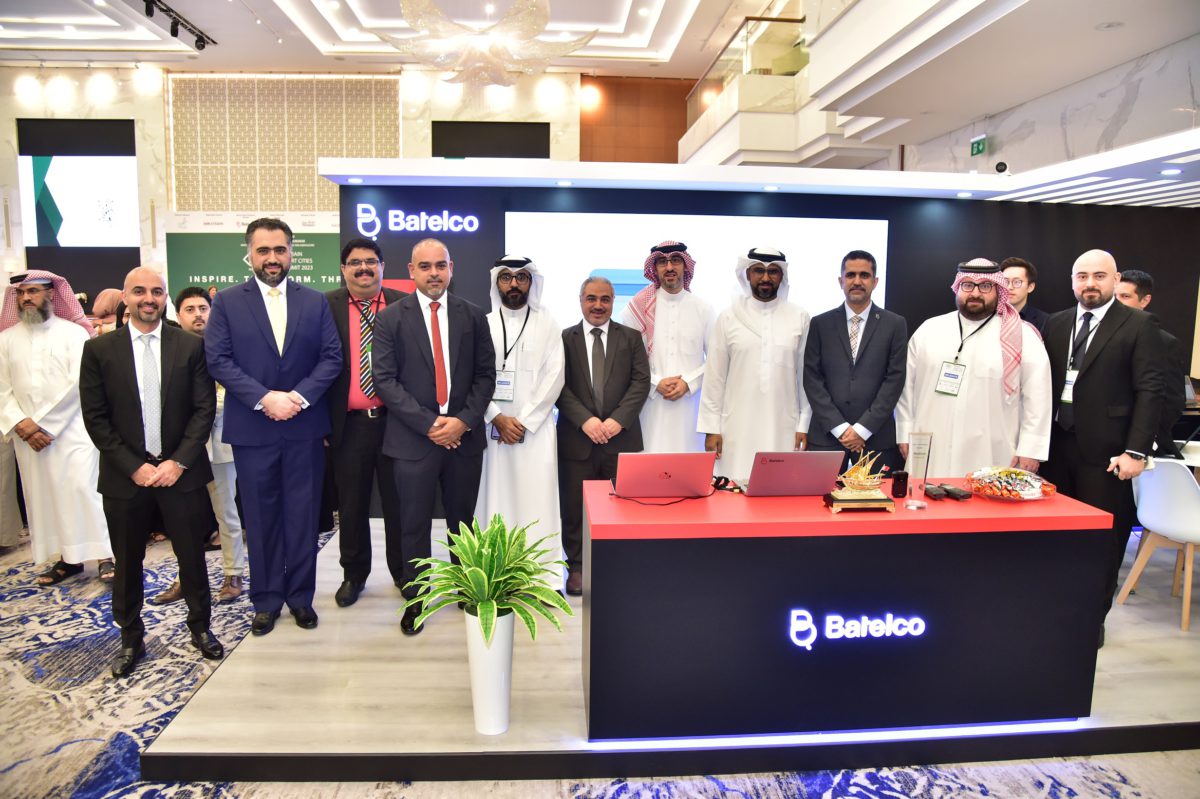 Batelco Recognised at the 6th Annual Bahrain Smart Cities Summit 2023
**Batelco Participated in the Exhibition and Panel Discussion**
Batelco, part of the Beyon Group, participated in the 6th Annual Bahrain Smart Cities Summit 2023 as the event Solutions Partner. The event, which took place at the Gulf Convention Center, Manama, on the 16th and 17th of May was attended by many esteemed guests.
During the summit Batelco was named the winner of the AIoT award in the Private sector category.  The AIoT Award is a recognition for innovative implementation of artificial intelligence (AI) and internet of things (IoT) technologies in smart city solutions, which reflects on Batelco's capabilities and competencies.
The Bahrain Smart Cities Award 2023 is an initiative that seeks to recognize and celebrate innovative solutions and best practices in the development of smart cities in Bahrain. The awards aim to inspire and encourage the adoption of sustainable and efficient smart city solutions that enhance the quality of life for residents, while ensuring responsible use of resources, infrastructure, and services.
Batelco welcomed guests into their booth where team members showcased the latest technologies and digital solutions designed to support the evolution of smart cities. The solutions included: Footfall Analysis, which is a solution that examines where customers are moving within a store, Intelligent Building Management System (iBMS), which is a system that monitors and integrates energy, water & HVAC consumption into one main system, as well as Digital Signage Screens and more.
Moreover, members of Batelco's team participated in various panel discussions. Rashid Mohammed, Batelco's General Manager Technology participated in the 'Success Stories Smart Cities powered by 5G & IoT' panel, and Mahmood Dashti, Enterprise Sr. Product Manager at Batelco participated in the 'Smart Cities: A Holistic Approach' panel. In addition, Fatema Mohamed Awadh, Head Portfolio & Projects at Beyon Connect gave a presentation on 'The Role of Digital Identities in Smart Cities'.
Commenting on the occasion, Abdulla Danesh, General Manager Enterprise Division at Batelco, said: "We are very proud to be recognized and receive the "AIOT" award. This is a reflection of our expertise and capabilities in delivering innovative smart city solutions. Receiving such an award, will only motivate us to keep providing the best and latest solutions for our customers."
"We are delighted to participate at the summit as it provided us with a great opportunity to network with industry peers as well as showcase Batelco's latest solutions. And we look forward to future participations and showcasing more of what we can do," he added.
-Ends-
This press release has been issued by Beyon Corporate Communications & Sustainability Department. For further information, please contact Public.Relations@beyon.com